Photo by Mark Stoop on Unsplash https://bit.ly/3xSoPDO
As the year 2021 comes to an end, the Austaxpolicy team would like to take this opportunity to thank all of our contributors and readers for your support and contributions throughout the year. We know the last two years have been tough for many and we hope the end of the year holiday season could offer some respite and serve as a reset for a better year in 2022.
In 2021, we published 80 articles written by 106 experts across academia, practice, and international organisations. We also posted more than 240 news pieces. Many of our blog posts address the most pressing global issues today, including the pandemic, climate change and economic inequality, and how tax and transfer policy could offer a way forward. We also continued to present the latest research from academia and our authors shared their tax and transfer policy insights for a post-COVID world. In May and June, we held our annual Budget Forum which featured different perspectives about the 2021-22 Federal Budget from our contributors.
During the year, more than 48,000 readers visited our blog and we recorded more than 80,000 page views. More than 44 per cent of our readers are from Australia, followed by overseas readers from the United States, India, the Philippines, the United Kingdom, China and other countries.
We are taking our down under summer break from publishing the blog from today. We will return with new energy and great new posts in February 2022. From now till then, you may pick up the articles you missed during the year, by searching for Topics or Authors, or just browsing the site. We have also compiled our top ten new articles in 2021 and the top ten articles over the last three years (2019-2021) below.
All the best for a restful and peaceful holiday and a happy new year from the Austaxpolicy team!
From Mathias Sinning, Miranda Stewart, Sonali Walpola and Editorial Assistant Teck Chi Wong.
Top ten new articles from 2021
Top ten articles from 2019 to 2021
About the Author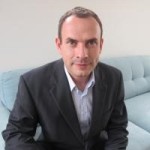 Mathias Sinning is an Associate Professor at the Tax and Transfer Policy Institute of the ANU Crawford School of Public Policy. He is interested in the empirical analysis of issues related to labor economics, public economics and policy evaluation.
Professor Miranda Stewart is a Fellow at Tax and Transfer Policy Institute, and a Professor at Melbourne Law School, University of Melbourne. Miranda has 25 years of research, practical and leadership experience in taxation law and policy in academia, government and the private sector. She engages in research, policy advice and teaching across a wide range of tax policy and law design projects and sectors. Recent research addresses taxation of corporations; budget institutions; gender equality in the tax and transfer system; and resilience, legitimacy and effectiveness of tax systems and tax reform.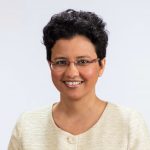 Sonali completed a PhD at the ANU College of Law in 2015 and lectures in Commercial Law and Taxation Law at the ANU College of Business and Economics. Sonali's PhD thesis involved a historical and contemporary analysis of promissory liability in Anglo-Australian law. Sonali's research interests lie in Contract and Commercial Law, Tax Law and Policy, and the High Court of Australia's role in developing the common law. In the Tax Law and Policy area, Sonali is currently working on projects which examine income shifting by Australian multinational enterprises. Previously, Sonali worked as a solicitor in the Commercial Litigation and Taxation sections at Allens